Still Want To Get A Low Price From Used Automatic Chain Link Fence Machine
Views: 44 Author: Used Automatic Chain Link Fence Machine --Bella Song Publish Time: 2017-10-27 Origin: sales07@fence-machine.com--Bella Song Inquire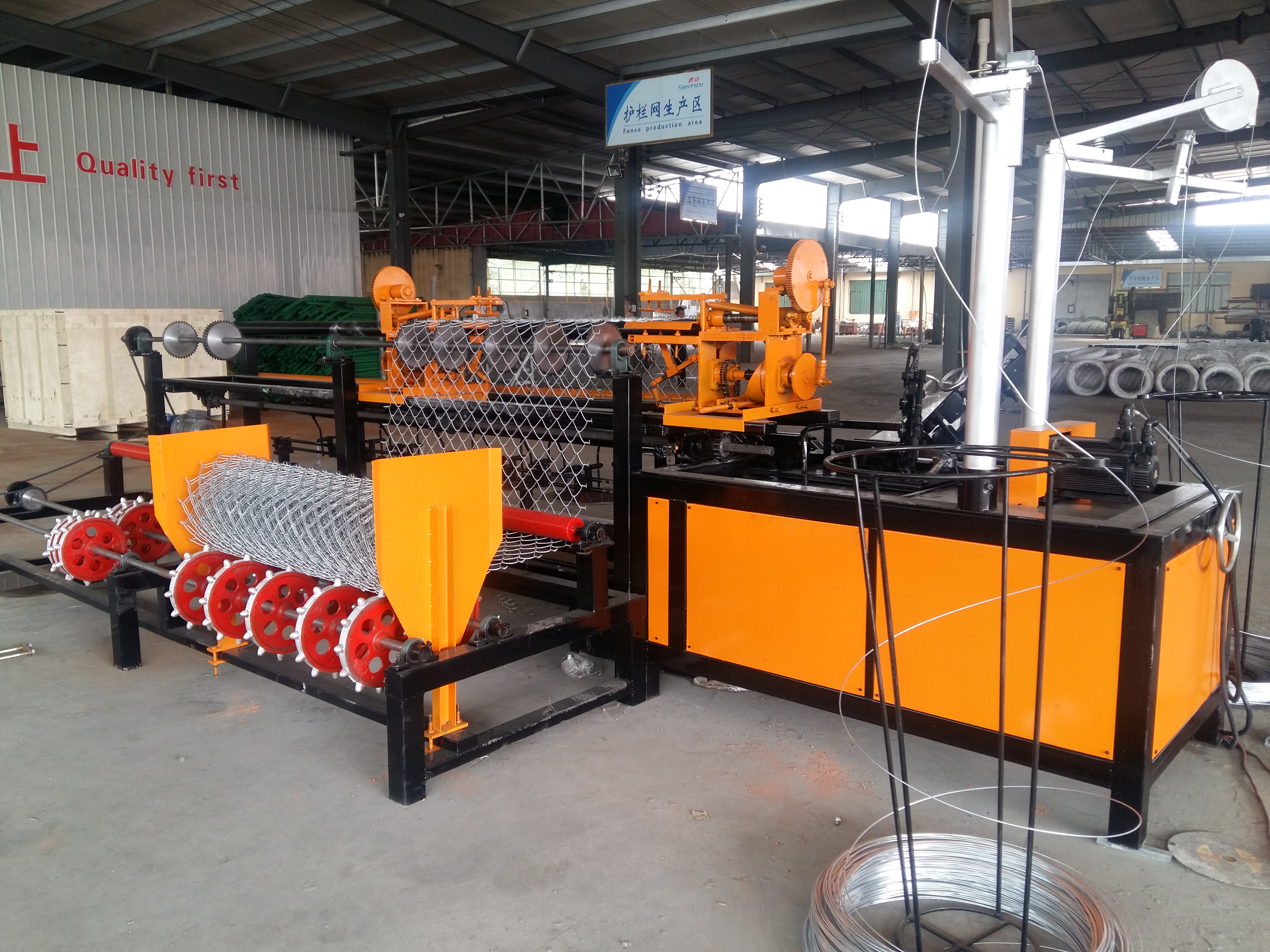 Some clients often ask me: Bella, do you have used or second hand automatic chain link fence machine ? "why you want to get a used chain link fence machine " "We want to get a low price ". I will say to my client : not need used or send hand machine and Semai will supply you a new automatic chain link fence machine

The automatic chain link machine not only operates simply, but produces high efficiency. the quality of the mesh is reliable. Reasonable design, computer controlled, with mechanical and electrical integration, automatic completion with spinning, shearing, roll, sewing, edging processes.
Model : LW30/80-3,two wires
Wire Dia.: 2.0mm - 4.0mm
Mesh Size : 30mm - 100mm ( 30mm, 40mm, 50mm, 60mm,70mm,80mm,90mm, 100mm )
About the chain link fence machine, if you need more information, pls feel free and contact us at any time.
Contact us: Bella Song
Fel:86-0311-89807595
Fax:86-0311-85030301
Skype:fencewiremesh16
Email:sales07@fence-machine.com
WhatsApp:0086-18032888725