Thanksgiving Semai group --- a wonderful trip to Thailand
Views: 8 Author: Site Editor Publish Time: 2017-09-15 Origin: Site Inquire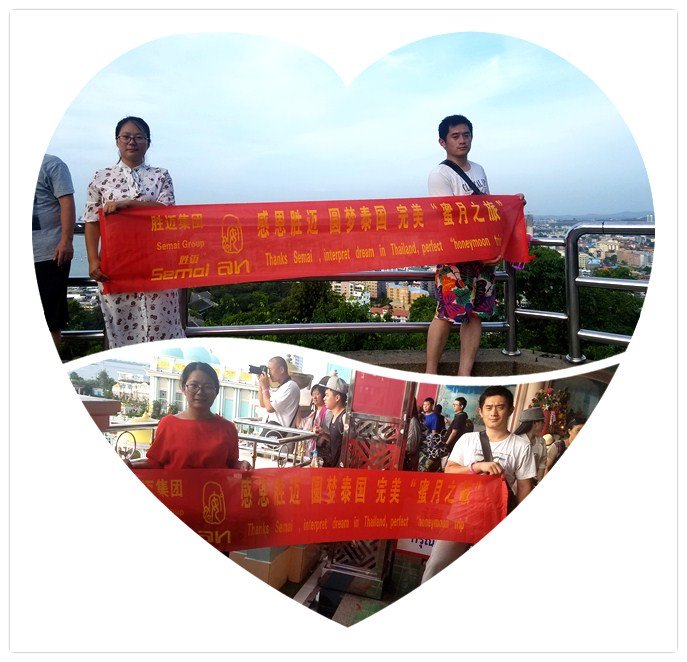 This article was written by Sarah Zhou, who participated in the trip to Thailand, Sarah Zhou completed the 3 million trips in the first half of 2017, and reached the company's award-winning Thai Flying Tour; Saturday, July 29, 2021 Is a wonderful day, Sarah Zhou and his husband left the beautiful village flew to enjoy the "Oriental Hawaii" reputation of Pattaya;
Thailand is worth mentioning of the two major cities Pattaya and Bangkok.
Pattaya's culture is very different from the conservative image of the majority of Thai people, where the beach is almost Europe and the United States figure; here, with the most popular Simon show; In addition, here is a lot of movies Viewfinder. Pattaya beach entertainment activities are also available, the surrounding island scenery is still charming, especially for those who want to go to the beach to relax the tourists.
Bangkok is the capital of Thailand, the most prosperous and modern city, closely follow the international trend, almost to buy all kinds of big, the price spike in Hong Kong, a new shopping paradise; in addition to shopping malls gathered outside, Bangkok also focused on a variety of features The market is the best place to buy souvenirs. Of course, this is also the epitome of the essence of Thai history, the royal luxury, the temple of the resplendent, believers can be seen in Bangkok pious.
I just chatted with Zhou Huihui asked her to Thailand to the biggest feeling is what? She replied:
Thai people's minds, they believe in Buddhism, people believe that good things will have a good report, so people's happiness index is very high, this is indeed the reality of our Chinese office workers worth learning and learn from the place;
She also said that "Thailand's pearl skin bag" is very beautiful! To make efforts to do foreign trade so that each time they are selling champion to enhance their ability at the same time continue to sublimation of their quality of life!
Finally is still: Thanksgiving wins, Thanksgiving as long as the effort, wins the company will give us more to go out to study and travel opportunities; willing to win better and better, the next time we go abroad counterparts;